Presented by the South Philly Food Co-op and Edible Philly:

A VIEWING PARTY
Saturday, March 1, 2014
10:30 am - 6:00 pm (doors open at 10:00 am)
Studio X at Theatre Exile
1340 S. 13th Street (at Reed)
FREE, but we ask that you please register below!
The South Philly Food Co-op and Edible Philly are teaming up to give you front row tickets to TEDxManhattan, "Changing the Way We Eat," a one-day conference features a dynamic and diverse group of speakers addressing issues in the sustainable food and farming movement.
We'll be streaming an exclusive LIVE webcast from The TimesCenter in New York City giving you FREE access to some of the most exciting ideas happening in sustainable food. If you care about what you eat and where it comes from, you've gotta see this…these ideas are definitely worth spreading!                      
2014 TEDxManhattan speakers include:
David Binkle, Director of Food Services, Los Angeles Unified School District
Congresswoman Chellie Pingree - US House of Representatives (Maine)
Alison Cayne, Founder, Haven's Kitchen
Matthew Moore, President/Founder, Digital Farm Collective
Virginia Clarke, Executive Director, Sustainable Agriculture and Food Systems Funders
Peggy Neu, President, The Monday Campaigns
Tom Colicchio, Chef/Owner, Craft Restaurants; Head Judge, "Top Chef"
Andrew Gunther, Program Director, Animal Welfare Approved
Myra Goodman, Co-Founder, Earthbound Farm
Michael Rozyne, Executive Director, Red Tomato
More speakers listed at www.tedxmanhattan.org/speakers! 
For breakfast, enjoy complimentary donuts from Federal Donuts and locally-roasted coffee from Green Street Coffee Roasters. The awesome Poi Dog Philly Food Truck and our good friends at Little Baby's Ice Cream will be on site for lunch. In the afternoon, we'll enjoy a round of snacks from local, seasonal, sustainable Birchtree Catering and the good folks at Mariposa and local craft beer from Weyerbacher Brewing Company to keep the conversation going from Studio X onward into the evening. Enjoy all the local eats and drinks on compostable plates, napkins and utensils made from recycled materials generously provided by Whole Foods Market Devon!
Representatives from the South Philly Food Co-op, Edible Philly, Fair Food, GMO Free PA, How Does It Grow, Mariposa Co-op, Penn's Urban Nutrition Initiative, Whole Foods Market and more will be on hand to spark discussion and make connections as we share ideas in (and eat) sustainable food. Whether you drop in for a specific speaker or topic, come and go throughout the day, or stay for the long haul, you'll be glad you came!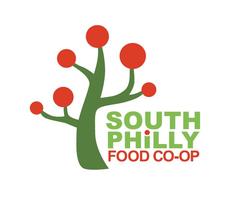 About The South Philly Food Co-op
We're a group of community-minded South Philly residents committed to bringing a member-owned grocery store that carries local, high-quality foods at a fair price to our neighborhood. While the end result will be a food store, we'll be much more. The Co-op will actually be owned by our local community. More at southphillyfoodcoop.org.
About Edible Philly
Edible Philly tells the story of food. From source to table, we spotlight the growers, producers, fishermen, vintners, retailers, chefs, homecooks, brewers and others who energize our culinary community. More at ediblephilly.com.
About Theatre Exile
Theatre Exile engages audiences by producing new and reinterpreted plays that explore the complexities of the human condition and contain Philadelphia grit and passion.  Whether through humor, sarcasm or deep drama, Exile has proven to be a place where local artists can take their biggest risks by matching challenging scripts with Philadelphia's top talent. More at theatreexile.org. 
About TEDx, x = independently organized event
In the spirit of ideas worth spreading, TEDx is a program of local, self-organized events that bring people together to share a TED-like experience. At a TEDx event, TEDTalks video and live speakers combine to spark deep discussion and connection in a small group. These local, self-organized events are branded TEDx, where x = independently organized TED event. The TED Conference provides general guidance for the TEDx program, but individual TEDx events are self-organized.
WHEN
March 01, 2014 at 10:00am - 6pm