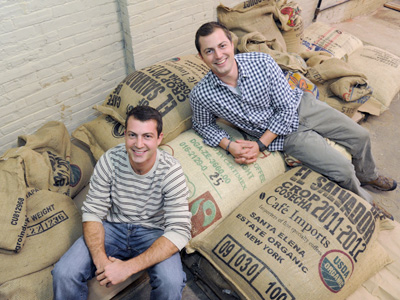 Attention all lovers of delicious coffee and fresh morning pastries (aka everyone): 
There are just a few spots left for our Green Street Coffee Roasters and Kermit's Bake Shoppe Special Tour and Tasting!
On December 14 at 10 a.m., attendees will meet at Green Street Coffee's roasting facility (1919 Alter St.) for a tour, explanation of the roasting process and a tasting of their finest selections of coffees. Kermit's Bake Shoppe will also be providing a selection of freshly baked goodies, baked on premises just two blocks away. Both local suppliers will be ready and eager to sell you their wares to make as fine holiday gifts and party treats — including discounted beans from Green Street, going for just $10 per 12-ounce bag instead of the usual $14 retail price; and $25 Kermit's gift certificates on sale for $20. Admission to the tour and tasting is free, so all you need to bring is your appetite!
It's a great way to meet your neighbors and enjoy some off-the-beaten path insider knowledge about how our local fare gets produced.
Sign up by clicking here!
WHEN: December 14, 2013, 10am - 1pm 
WHERE: Green Street Coffee Roasting Facility
1919 Alter St.
Philadelphia, PA 19146
United States
Google map and directions
(Image courtesy of Philadelphia Inquirer)